We Offer More Than Professional Services
WE OFFER A PARTNER TO SHARE YOUR VISION
Lu Gold was founded in 2010. We are a coterie of collaborators, bringing together over 20 disciplines to help achieve the personal and commercial goals of our clients.
Through the years we have expanded our expertise into various sectors and through specially created subsidiaries we have achieved success in EDUCATION, AGRICULTURE, E-COMMERCE, LOGISTICS, ENERGY & POWER, BUSINESS & WEALTH MANAGEMENT and INFORMATION TECHNOLOGY.
Lu Gold is proudly African, playing its part to further develop our great continent.
We believe strongly in partnerships and almost all our subsidiaries are established through strong affiliations with businesses that have similar visions and goals for the future.
Our continuous objective is to ensure that every client choosing to work with Lu Gold, has indeed chosen the Gold Standard.
We look forward to serving you.
Our Core Services
Your Business is our Priority.
Why Do We Claim The Gold Standard
Our process begins with a collaborative and holistic assessment to gain a robust understanding of our client's requirements. Our company enjoys the benefits of not only having in-house professionals but direct collaborations with notable professionals worldwide. Whatever your project might be, it gets worked on and looked over multiple times before the final outcome is presented to you. At all times, the best minds are collectively working on all our projects, ensuring all our customers always get The Gold Standard.
To Succeed, You Must First Be Discovered
In order to be consulted, your business must first be discovered. One of our services is helping African Startups establish visibility by creating a functional website. Here's some of our popular Web projects completed by our team..
Addressing the Core Sectors
Lu Gold is heavily invested in the 3 sectors we deem relevant to African Development.
Actual Client Reviews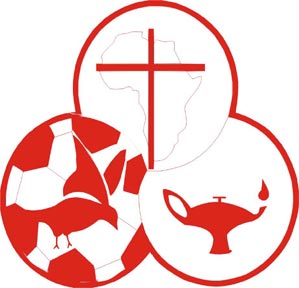 Hill Crest College, Jos
Eleanor Miner - Counselor
I have thoroughly enjoyed working alongside Lu Gold. I will not hesitate to refer students to this company in future. The notoriously complicated application and visa process was made easy by their careful attention to detail, constant updates and thorough briefing. Having the team walk students and parents through the many requirements was extrremely reassuring. Their depth of experience and knowledge is obvious as each hurdle was confidently scaled over in a timely, courteous and efficient manner. With Lu Gold, admission to university and your subsequent entry visa are both guaranteed.
Access Group of Schools
Managing Director
With respect to the well executed web designing and hosting contract. I , Folasade Gab-Umoden, on behalf of Access Group of Schools., profoundly express our gratitude for a job well done. I reckoned LUGOLD's uncommon commitment to excellence, its premium demonstration of mastery of the art exemplified in its reflex apt understanding of our taste and yearning for a contemporary state of the art themes that match global standard– LUGOLD delivered all jobs with little stress on us.
AIT Tv has worked with the LUGOLD team for about 5 years now, and over the years, they have become our trusted digital partner. They consistently deliver great results, and always work hard to ensure our project objectives are met. Their Kolahawk software also lets us see how users interact with our website which is very helpful.
Kano State Internal Revenue Service
Director IT Services
I am very pleased with the outcome of our web portal developed by Lu Gold ICT. Their content development team were very helpful and their entire process was swift, professional and discrete. Hence We will definitely be working with them in the future.
LET'S GET STARTED. GET IN TOUCH NOW.
Say Hello, and we'll take it from there.
Multiple Contact Channels
Every project begins with a conversation. That's why we've made it easy for you to start one with us. Send us a message below and we'll respond within an hour. For an immediate response or a free call back, You can use the live chat box in the bottom right corner of your screen.
Our Subsidiaries
Lu Gold fully or jointly owns the companies and trademarked platforms shown below.
Our Partners
Lu gold is pleased to be directly partnered and affiliated with the organisations and government agencies below.